SILION TECH Shines at Shanghai World Expo Center: Unveiling RFID Innovations and Solutions
author:2023-06-01 18:59:38
SILION TECH, the world's leading supplier of RFID products, recently unveiled its cutting-edge solutions and products at the prestigious exhibition held at the Shanghai World Expo Center from May 17th to 19th.
Thanks to our prime location at booth 3A123, our team has the opportunity to interact with a wide range of visitors, offer tailor-made solutions to their individual challenges and gain valuable insight into our extensive product range. The exhibition was a huge success, attracting a large number of visitors interested in learning more about the latest advances in RFID technology. We are proud to share with you the highlights of attending this event and the positive impact it has had on our brand and customer relationships.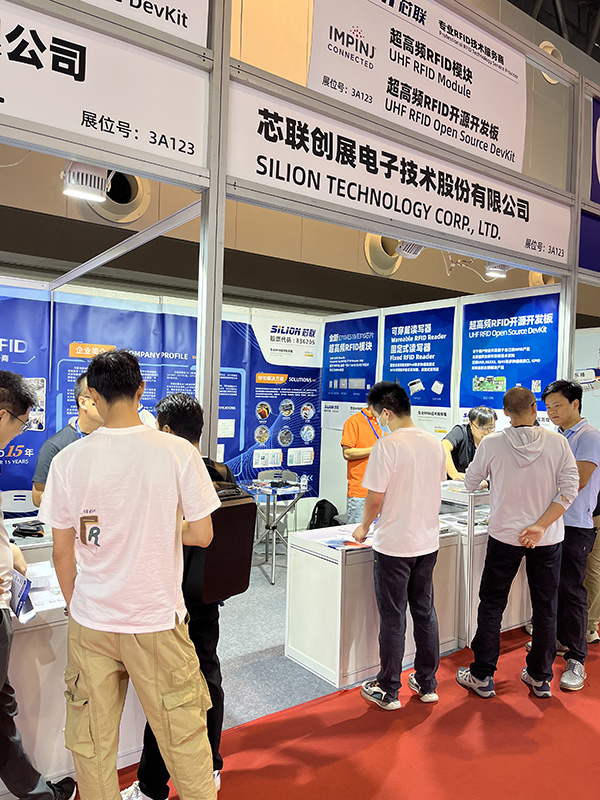 Our booth was designed to showcase the versatility and innovation of our RFID product line, which includes tags, readers, antennas and software solutions. The eye-catching exhibition attracted a steady stream of enthusiastic visitors to explore the various applications of our products in industries such as retail, logistics, healthcare and manufacturing. Throughout the event, our knowledgeable team members provided visitors with expert advice and guidance, helping them find the best RFID solution for their specific needs. We were amazed by the high level of interest and enthusiasm of the attendees, who engaged in in-depth discussions and practical demonstrations of our products.
One of the key aspects of our participation in the show was the opportunity to demonstrate our commitment to customer-centric solutions. We understand that every client has unique requirements and our team provides customized recommendations to ensure the best possible outcome for our client's business. and strive to provide support. In addition to introducing our product range, we also took the time to explain to our visitors the benefits of RFID technology, including: Better inventory management, stronger security, and optimized processes. By sharing real-world examples and case studies, we were able to demonstrate how our solutions can have a tangible impact on companies across industries. The show also provided an excellent platform for networking and collaboration to connect with industry experts, potential partners and customers from all over the world. These valuable connections will undoubtedly contribute to the continued growth and success of SILION TECH in the future.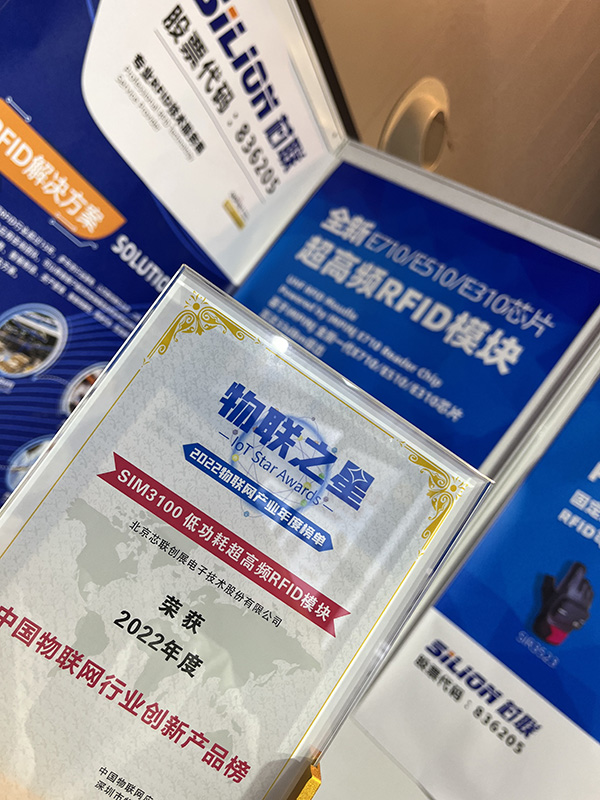 Thank you for giving me the opportunity to reflect on my experience at the Shanghai World Expo Center and demonstrate my expertise and passion for RFID technology. The positive feedback and interest received from our visitors has strengthened our commitment to providing innovative, customer-centric solutions that drive business success around the world. In summary, our participation in the exhibition was a testament to the strength of our brand and the quality of our RFID products and solutions. We look forward to building on the momentum of this event and pushing the boundaries of RFID technology to keep SILION TECH at the forefront of the industry.
Thank you very much for visiting us during the exhibition and taking time out of your busy schedules to contact us. Your interest and support are invaluable, and we look forward to working together to create a brighter future for the world of RFID technology.