SILION TECH's SIMX200 RFID Module: Your Gateway to Advanced Tracking Technology
author:2023-08-23 17:52:28
Welcome to the world of cutting-edge RFID technology, where efficiency meets innovation. We, the esteemed RFID suppliers and solution providers at SILION TECH, are thrilled to introduce you to the remarkable SIMX200 RFID Module. Powered by the latest Impinj E710/510/310 Chip, this technology marvel is here to redefine how we interact with the world around us. So, let's embark on a journey to explore the ins and outs of this incredible RFID module and see how it can transform your operations.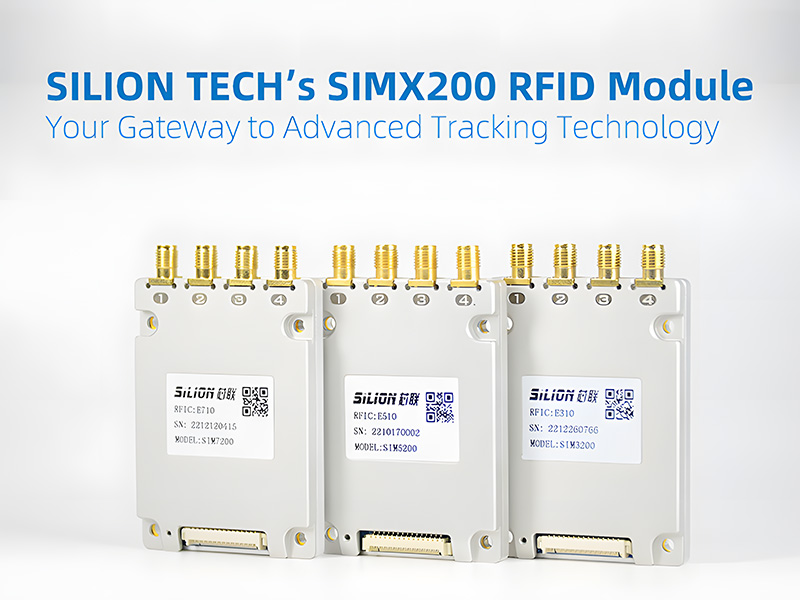 IMPINJ E710/510/310 Chip
Imagine a chip that combines exceptional performance and unwavering reliability - that's the Impinj E710/510/310 Chip for you. This new-generation chip is the powerhouse behind the SIMX200 RFID Module, offering the most advanced RFID technology available today. With this chip at its core, the SIMX200 Module ensures that you experience top-tier performance and dependability in all your RFID projects.
Have you ever wondered how multiple items can be tracked simultaneously? The SIMX200 Module's excellent multi-label algorithm is the secret behind this magic. With this algorithm, the module effortlessly manages multiple RFID Tags with incredible accuracy. Whether you're tracking items in a busy warehouse or managing inventory in a bustling store, the SIMX200 Module makes it all seem like a breeze.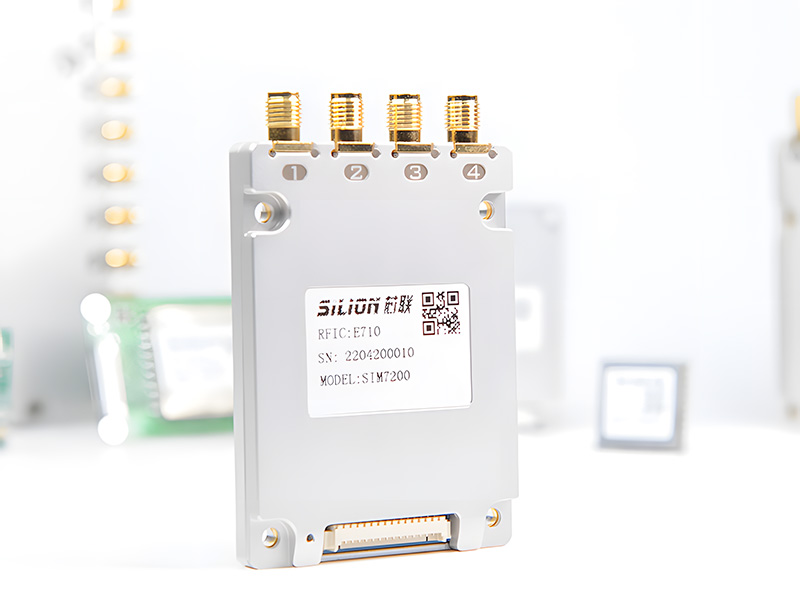 In the world of RFID technology, stability is key. Imagine relying on a solution that's consistent and dependable, no matter the circumstances. That's precisely what the SIMX200 Module offers. Its superior stability ensures that you get reliable results every single time, enhancing the trust you can place in your RFID applications.
Adaptability is crucial, and the SIMX200 Module understands that. Equipped with four SMA antenna interfaces, this module lets you optimize your signal strength according to your specific requirements. Whether you're dealing with a sprawling industrial setup or a more confined space, these interfaces give you the flexibility to achieve the best possible performance and coverage.
Technology should be easy to adopt, and the SIMX200 Module makes sure of that. Featuring a 15-pin FPC connector, integrating this module into your projects is as smooth as it gets. Developers and engineers can rejoice, as this feature simplifies the integration process, allowing you to focus on the applications themselves.
Communication that covers more ground can be a game-changer in various industries. The SIMX200 Module understands this need and addresses it with its impressive 33dBm RF output. This boost in communication range and coverage opens doors to enhanced efficiency and accuracy, particularly in fields like logistics.
Curious about how to get started with the SIMX200 Module? Our comprehensive tutorial has got you covered. We've created a step-by-step guide to connect the module with the SLD1090 development board. It's so easy that even beginners and RFID enthusiasts can dive right in. Just follow these steps: connect the development board using the FPC connector, power up the devices, place an RFID tag within range, and watch the module work its magic.
This tutorial is just the beginning. We have more in store for you. Stay tuned for advanced tutorials, troubleshooting guides, and exclusive industry insights from SILION TECH. Whether you're taking your first steps in the world of RFID or you're a seasoned enthusiast, our resources will cater to your needs, ensuring that you unlock the full potential of the SIMX200 Module.
The SIMX200 RFID Module is your gateway to a new dimension of tracking technology. With its exceptional features, easy integration, and remarkable capabilities, it's set to revolutionize the way we interact with objects around us. Experience the future of RFID with the SIMX200 Module, and let SILION TECH guide you through every step of the way.