Amazon utilizes RFID technology to automate apparel purchases
author:2023-10-10 10:16:36
Amazon is introducing its Just Walk Out technology for automated point-of-sale transactions and combining it with RFID technology to streamline apparel purchases. In the past, Amazon Go and Amazon Fresh stores, as well as other Just Walk Out technology locations, have relied on computer vision and generative AI to automatically recognize and record sold items. However, with the inclusion of soft goods like apparel, Amazon is incorporating passive UHF RFID technology to accurately identify purchased products as shoppers exit the store.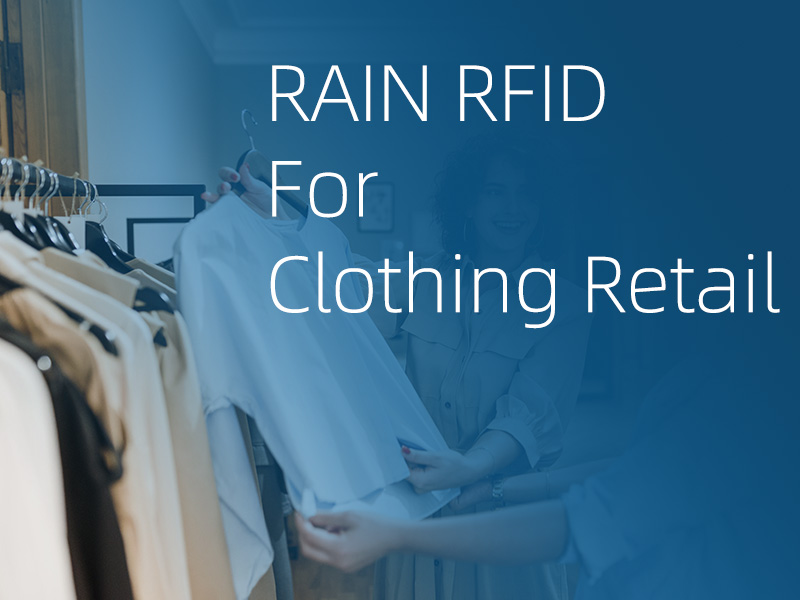 Jon Jenkins, Vice President of Just Walk Out Technology at AWS Applications, highlighted the expansion of Just Walk Out technology to over 85 third-party stores that sell products supplied by Amazon. Additionally, Amazon has implemented this technology in 70 of its own stores, all utilizing a combination of computer vision, generative AI, and now RFID technology.
Stores employing Just Walk Out technology prioritize efficient and seamless sales transactions, eliminating queues and minimizing interactions with sales staff. This technology is being utilized in various settings, including stadiums, convention centers, airports, and convenience stores, allowing retailers to sell a wide range of products, from food and beverages to small consumer goods that shoppers can simply carry out of the store. Soft goods like clothing and footwear have also gained interest for inclusion in this automated purchasing process.
Amazon has introduced an RFID-based system specifically designed for handling soft goods at locations like Seattle Seahawks' Lumen Field stadium's Pro Shop Outlet. The previous use of vision-based technology at Lumen Field's store had already resulted in a doubling of recorded transactions. Additionally, a pilot of the RFID solution took place earlier at Seattle's Climate Pledge Arena, where the NHL's Seattle team, Kraken, plays.
Jenkins emphasized that in time-sensitive environments like sporting events or concerts, shoppers often prefer a more natural and quick way to purchase soft goods, such as buying a jersey during halftime. Fulfilling this customer preference led Amazon to explore RFID as an alternative to computer vision, especially for items that might not have a clear line of sight.
Amazon's approach has been to address the most challenging use cases and develop suitable solutions. For example, envision a table with a stack of T-shirts where customers can pick up, put down, or move garments in various ways. Identifying these actions with computer vision may not always achieve the high accuracy needed for the system. This led Amazon to reevaluate RFID technology due to its advancements in sensitivity, performance, and cost-effectiveness.
Each RFID tag is encoded with a unique identification, allowing the system to link it to the corresponding item in Amazon Web Services (AWS) cloud software. This enables accurate identification of the item being read, even without a clear line of sight.
In the operational process, retailers need to have RFID tags on their products. Many retailers receive apparel with RFID tags already applied by the manufacturer, but Amazon offers RFID tagging services, printers, and related technology to enable retailers to tag new merchandise themselves. Once the RFID tag is applied and commissioned, the data is stored in the AWS system.
Amazon provides the RFID-enabled exit gate with an antenna array and a RFID reader specifically installed for that customer site and merchandise. When the system goes live, it begins identifying tags within the range of the reader. The solution utilizes the antenna configuration and existing machine-learning algorithms to read tags and determine the actions associated with them. For instance, it identifies when a tag is being removed from the store, when it first comes into the store, or when it's simply on display within range of the reader.
Jenkins acknowledged the complexity of these retail environments, especially in crowded spaces like a sports stadium shop, where numerous people may be moving around a relatively small area, each with tagged items. The antennas at the exit gate efficiently capture most of these tag IDs, enhancing the overall efficiency and accuracy of the Just Walk Out technology.