RFID solutions for fast fashion
author:本站Browse times:1926
RFID technology play a more and more significant role in fast fashion, especially in apparel industry. To quickly seize market share and maintain continuous market share growth, companies not only need to work hard on brand promotion, product design, production management, but also have rapid management and accurate management mechanism in inventory, logistics distribution, and store management.
Integrating Silion Technology RFID hardware products into large-scale information systems can achieve the goal ideally. This system can realize warehouse management, logistics distribution management, store management, product anti-counterfeiting, anti-theft, etc. It consists of four parts: warehouse management subsystem, store management subsystem, magic mirror display subsystem, VIP customer management subsystem. Enterprises can choose according to their own needs or implement in phases.
The warehouse management subsystem mainly implements the whole-process tracking, sorting and putting on the shelf, picking and waiting for delivery, delivery and warehousing, and inventory counting, which effectively improve the efficiency of warehouse management.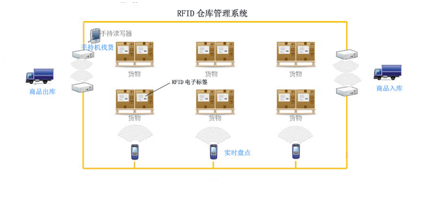 The store management subsystem is mainly responsible for store sales, inventory, and inventory management. It uses RFID technology to quickly calculate sales, inventory, and out-of-stock information, and immediately gives feedback to the headquarters. It also implements anti-counterfeiting and anti-theft functions.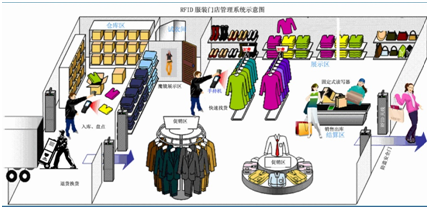 The magic mirror display system can display product information, model dressing effect, recommended product information and matching effects according to the products selected by the customer, not only enabling customers to fully understand the product information, but also promoting recommended matching products. This system can also figure out which products is most popular based on customer impressions, automatically rank and generate reports.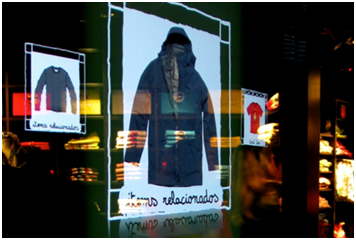 The VIP customer management system with RFID technology has brought the store's service to an unprecedented level. Within seconds of VIP customers stepping into the store, the shopping guide can clearly know the customer information, the favorite style of usual clothing selection and color preferences. This RFID system provides customers with more humanized, private, personal and trustworthy services.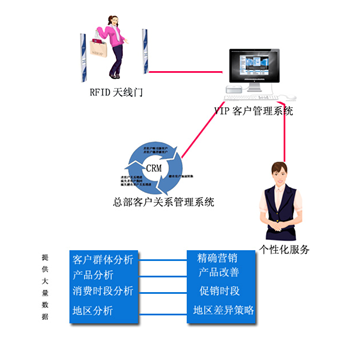 According to statistical analysis, sales of clothing stores using RFID store management systems have increased by 14% over traditional stores. This is because the service efficiency in the RFID shop has improved by 10% -25%, and the service quality has also been improved. RFID inventory management system can speed up the replenishment of the store, guide the replenishment personnel to the exact location of the warehouse, so that they can quickly find the goods. Information of all links is shared instantly, forming an efficient and high-precision collaborative work platform, eliminating inventory backlog, improving inventory turnover and allocation capabilities. The RFID information system achieves efficient and high-precision warehouse management, fast and accurate logistics distribution, and refined store management. All marketing information is under control, and it can provide valuable decision basis for enterprise managers at any time.